Published on
We exist and work in some kind of nerdy, knowledge-based bubble at times, where a giant, and seemingly impenetrable wedge exists between us and many of those who consume our labour of love. We look for ways to celebrate our passion without boring the socks off the general population, but you know what? Sometimes it's a grand thing to bask in the intricacies and nuances of 'wine', and celebrate those trailblazers who have been such significant contributors to the advancement of our industry, and also just happen to produce incredibly delicious wines that anyone can appreciate without diving deeper. So enter, Neil Ellis.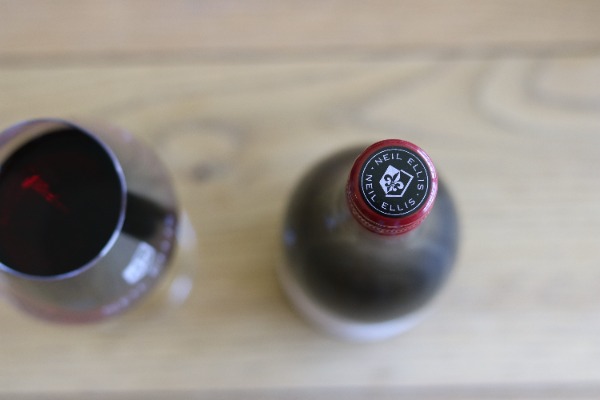 Does asparagus taste different depending on whether it's planted in Germany or Peru? We have no idea, nor do we particularly care, but Vitis vinifera on the other hand, now that's worth talking about, and something that Neil Ellis from South Africa happens to know a whole lot about.
We are all aware of the somewhat turbulent history of the South African wine industry, even in recent times with bans on selling and exporting alcohol which brought nothing but havoc upon a country working hard to shake its undeserved 'underdog' reputation. While unfair, it has given those of us who have the privilege of working with exceptional brands a chance to focus our efforts on promoting the craftmanship and passion that comes out of South Africa.
Neil Ellis is essentially the pioneering father of site-specific wine production in South Africa, and that's no over-exaggeration. Nosing around the restrictive quote system of the 80s, Neil always knew that no single vineyard site could satisfy the needs of multiple grape varieties and set out on a mission to find the best expressions possible and build a portfolio that celebrates the diversity and variation of terroir that exists in South Africa.
Neil Ellis' vineyards in Groenekloof are situated just north of Cape Town, and are part of the wider Western Cape of South Africa. Perhaps a world apart from the pretty vineyard pictures plastered online, Groenekloof appears at first to be a seemingly fruitless landscape. There are no majestic mountains, nor tranquil streams and the days are long and dry contrasted with bitterly cold nights. Drought resistant bush vines bury deep into the rich red soils, producing fruit with great complexity and fruit intensity.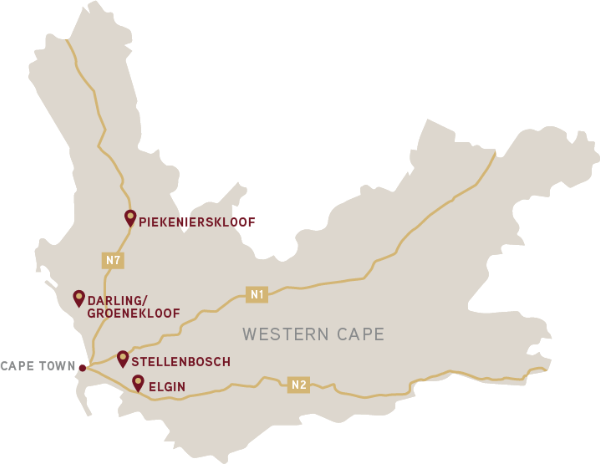 What we love most about the Groenekloof Syrah is the fact that it can't be 'assigned' a more widely acknowledged style. One simply can't liken it to a bright, plump Australian shiraz, or a spicier example with great depth from the Rhone Valley. Perhaps we're all guilty of pigeonholing from time-to-time, in an effort to help a wine find it's 'place', but just as it isn't fair to stereotype Syrah examples from regions widely associated with the grape, it's equally unfair to describe this South African example in relative terms.
It's unmistakably Syrah, don't get us wrong. From first glance the colour is a bold, deep red, and aromas of dark fruits and violets are met with warming spice. The soft, fleshy palate is balanced by threads of pepper and fine elegant tannins. Winemaker Warren Ellis is sparing with his use of new oak, both him and his father see it as a way to enhance the exceptional character of the fruit rather than become a layer of flavour and aroma in itself.
'Growing outstanding grapes, working with the best growers, and applying minimal intervention to make exciting wines with a strong sense of place is the core philosophy' - Neil Ellis