Published on
A single calendar day is simply not enough to pay homage to the pinot noirs of our portfolio and the few pockets of the world that produce them. So, we're using the 18th of August and the days that surround it as somewhat of a launching pad, a welcome excuse to shine some serious spotlight on these wondrously complex yet elegant wines.
Let's look at pinot noir in general terms to begin with. Fussy, finicky, fickle… is it a mere coincidence that 'f' words are bandied about so freely when discussing the challenging nature of said grape?
The challenges behind the production of pinot noir that earn it such descriptions are well documented. At the mercy of mother nature, we're in awe of the growers and winemakers who are ready to respond to any meteorological challenge thrown their way to keep their grapes healthy and thriving.
Let's have a quick look at the potential pitfalls on the road to the perfect pinot. Actually, the word pinot is a good place to start. Coming from the French term for 'pinecone', you can see that the pinot noir grapes grow in a pinecone shape, in tightly bunched clusters. Which is problematic why, exactly? That's where pitfall #2 comes into play…
We attribute the low tannin and light colour of our beloved pinot noir wines to their thin skins. While this is a key factor in the refined nature of the final product, for the grapes themselves it can be a bit like weathering a cyclone wearing one of those giveaway ponchos with the consistency of clingfilm. This means harsh weather can penetrate the grapes' delicate skins easily, resulting in the dreaded rot. Because the grapes nestle so snug up against one another in that pinecone shape, the rot can spread like wildfire, ruining entire bunches in the process.
Constant monitoring and pruning can not only help mitigate any potential rotting disasters but ensure that the bunches are kept small. The aim of the game is fewer, smaller, richly aromatic berries rather than large bunches of swollen, over-ripe grapes that will be overly diluted in aroma and flavour.
So why not plant pinot grapes somewhere super sunny and warm, where rot is but a vicious rumour? As anyone who survives summer under a blanket of SPF50 will tell you, delicate skin and hot, hot sunshine can only mean one thing – burn.
Too much heat and pinot noir grapes will do exactly that, burn. This will tarnish the final wine, and instead of layers of complex aromas and flavours with a discerning character, the wine will resemble something of a frazzled, charred cherry.
So, to summarise, we need moisture but not too much, plenty of sun but without the searing heat, and cool weather to steady the ripening process, but without too much frost that could destroy this early-budding grape variety. Oh, and some incredibly patient and skilled vineyard workers who can hold the hand of this testing grape variety throughout the seasons, tending to its every need.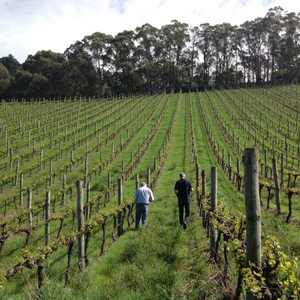 On that note, we roll out our red carpet to the exceptionally talented wine producers in our portfolio who produce pinot noirs of exceptional quality, year after year.
We kick off proceedings by travelling to the land of the long white cloud, New Zealand. More precisely, Jackson Estate, located in the Wairau Valley of Marlborough. The story of Jackson Estate's land goes back to 1855. This is ancient in New Zealand terms, a nation that was founded as we know it today only 15 year prior to this. It was a fifth generation Jackson who first planted vines in 1990, the first wine produced a year later. Jackson Estate work with delicate precision and take care of their environment, an ethos cemented by their forebears, and apply advanced winemaking techniques with the aim of producing wine in the most sustainable, environmentally friendly way possible.
Marlborough has a heat summation figure on par with Burgundy, which helps explain why this is one of the few parts of the world where pinot noir has truly blossomed. Unlike with its white Burgundian counterpart, chardonnay, wine producing nations have been hard-pressed to find pockets of land which can satisfy the demands of pinot noir and produce wines which can rival those from the grapes' native shores.
A standout pinot noir from the Jackson Estate portfolio is the 2014 Gum Emperor. Now, the vintage alone should spark curiosity here, as the generalisation can sometimes be made that most pinot noir on the market should be drank young, with the exception of some renowned Burgundy examples.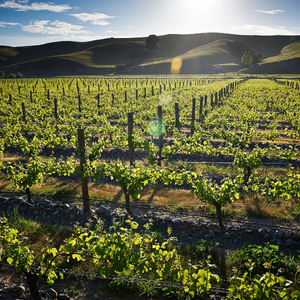 Many factors are involved here, but it's the acidity in the fruit that's a vital component. A strong, acidic backbone is what will help a wine stand the test of time in the barrel and bottle, acting as a strong, central pillar for which flavours and aromas can morph and develop around. Acidity helps stop perhaps the worst wine 'f' word of them all, flabbiness.
Going back to the Gum Emperor, it's a good time to bring up everyone in wines favourite (or perhaps, least favourite) term – terroir. You'd be struggling to find another grape that embraces and expresses the nuances of its various environments so well, which can then be detected and admired in a comparative line up.
So how is terroir portrayed in this fine New Zealand example?
On a very basic level, when we think new world, we think fruit forward, bold, and bright. Shiraz vs syrah a prime example. It's worth beginning with the richness and intensity behind the 2014 Gum Emperor. Described as having 'darker, brooding aromatics' that are 'lifted by higher notes of violets, blackcurrants and spice' we start getting that sense of layer after layer of intertwining, complementary notes, with a distinct 'new world' identity. Now it gets interesting. The cool growing climate here partnered with an overall sunny and warm 2013 helped maintain that perfect balance between acidity and ripeness. This allowed the wine to further develop into having flavours of black plum, liquorice, and earthy forest floor.
The 2014 Gum Emperor also spent 10 months in 100% new French oak barrels, adding still to the development of those tertiary aromas built upon the lush, fruit base, and at 12.5% abv, we get a true sense of the cooler climate the wine was produced in.
Moving now to the 2018 'Vintage Widow', aptly named to commemorate the families of Jackson Estate who must step aside when the pinot noir grapes come calling. 2018 threw up some weather challenges, namely periods of wet, wintry weather that required fastidious canopy management to keep the grapes dry and ready to ripen.
The resulting wine is soft and elegant, its rich core of ripe red and black fruits standing strong with a background of dried herbs, spice, and cedar. Savoury and spice notes come through on the palate, alongside the richer and riper fruit forward flavours. The overall texture and concentration are attributed to the character of the southern Marlborough clay soils.
The idea of a new world wine producer with an old-world spirit isn't a new phenomenon, but it does feel like wineries who incorporate this approach in their winemaking philosophy are those who can continue to make exceptional pinot noir that reflects their individual character and land through learnings past, Jackson Estate being a perfect example.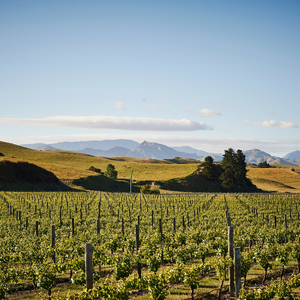 Let's hop across the Tasman Sea and find our way to the dry-grown vineyards of Ashton Hills, located in the Piccadilly Valley sub-region of Adelaide Hills, South Australia. A small area with regards to land under vine, yet big in reputation of producing high quality, cool climate wines.
Ashton Hills was founded by Stephen George in 1982. Recognising the breadth of potential in the area for premium wine production, it was his pioneering efforts behind Ashton Hills that paved way for the development of Adelaide Hills as a wine region. Stephen set out with one initial goal, to produce the best pinot noir in the country. After finding the perfect altitude and aspect for growing, he set to work on clone development. It took 30 years, and almost as many different pinot noir clones, to settle on just five to make his Reserve and Estate Pinot Noirs.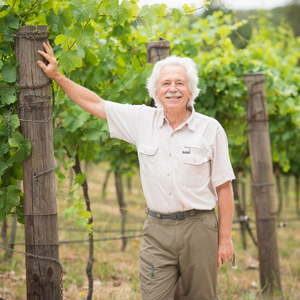 Now, the vineyards of the singular estate wines from Ashton Hills exist in a climate that is not only a world away from the literal hot spots in Australian wine production, say the Barossa or Hunter Valley, but is significantly colder and wetter than the rest of the Adelaide Hills, erasing any potential doubts around the legitimacy of the cool-climate classification here.
Soon to land on our shores is the 2021 Piccadilly Valley Pinot Noir from Ashton Hills. The fruit is selected from a collection of grower vineyards around the Ashton Hills estate, each with its own individual fruit expression and character but still with the fine tannin structure associated with Ashton Hills. Through 30% whole bunch pressing we get lifted floral, aromatic notes, and soft tannins, still with that plush fruit backdrop. Ideal to drink now, but the lucky consumer can reap the benefits of careful cellaring for a further five or six years.
The Reserve Pinot Noir is sourced purely from the five preferred pinot noir clones of the estate, the 2018 vintage in stock here. The fruit is handpicked and gently de-stemmed with a custom made 'de-stemmer.' Portions of whole bunch grapes are included according to the individual result of each vintage, approximately 30% in 2018. The different clones are fermented separately from each other and depending on the character and potential of each individual parcel, French oak barriques (around 50% new) are assigned to each clone. Blending of the individual parcels only occurs just prior to bottling.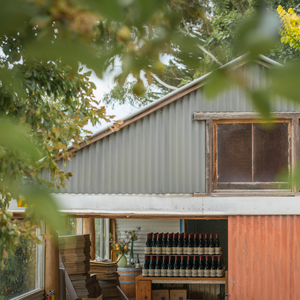 The tasting note from 2018 Ashton Hills Reserve Pinot Noir is as moreish and detailed as the wine itself. 'Brimming with juicy red and blue fruits, along with caraway seeds and truffle oil. The fruit opulence is framed by length-defining tannins, with briary and stalky notes. Under these layers are also cinnamon, cloves and cigar-box. The texture is plush and extraordinarily generous with a fine, chewy finish.' Unbelievably, the complexity of this wine can continue to develop until around 2028.
The Ashton Hills wines are nothing short of remarkable, and we're honoured to distribute them here in the UK. Owned by our beloved agency brand, Wirra Wirra, Australian wine writer and critic Huon Hooke describes the partnership perfectly - "Great news that Wirra Wirra has bought Ashton Hills. It's like hearing that two of your best friends are hitching up: they could only have beautiful kids, no?"
We finish our travels back in Spain, naturally. Not in Jerez, and no, not in Rioja either. We venture into the land the translates to English as 'under the mountain', Somontano. A very modern D.O. in Spanish terms, receiving its official recognition in 1984. French winemakers fled the scourge of Phylloxera and found themselves here, bringing grape varieties more commonly associated with other countries, something that our winery Vinas del Vero continues to champion.
If one looks at the grape breakdown of the region, we see chardonnay rub shoulders with gewurztraminer and cabernet sauvignon coming in strong for the reds. Curiously, pinot noir forms part of the rather large category of 'other grape varieties.'
The Vinas del Vero single vineyard range is all about terroir. The microclimates that exist in a land of dramatic canyons, gushing rivers, wildflower meadows and green rolling hills, all looked over by the Pyrenees, are simply endless. So, while the appearance of a Pinot Noir rosado wine here might initially raise eyebrows, what better grape variety to express this viticultural wonderland?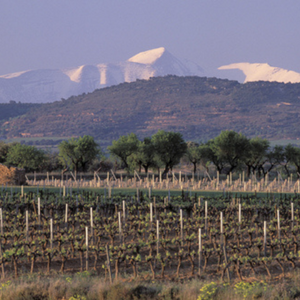 The pinot noir vineyards face southeast, to protect the grapes from the powerful midday sun. Cool mountain breezes keep ample chill in the air to maintain the structure and acidity of the fruit. The resulting rosé wine is delicate in colour, with soft floral aromas intertwining with luscious berry fruits with a crisp edge. A truly delightful pink offering on a warm summer day, so much so it must be said, in a world of Provence, be a Vinas del Vero Pinot Noir rosado.
So here's to pinot noir, not just today but everyday.